Radical Labor Publications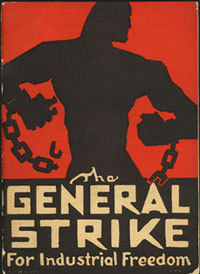 ---
In the summer of 1973, the Bloomsburg State College Library acquired this collection of original radical labor publications as part of a set materials on local and regional history to supplement graduate research. The other materials purchased at that time, all on microfilm, were the Greenwood Reprint Collection of Radical Periodicals in the United States, 1890-1960, the Arno Press Violence in America Series, and long runs of regional newspapers that gave a local view of radical movements.
The newspapers included ones from Ashland, Berwick, Bloomsburg, Hazleton, Pottsville, Scranton, Shenandoah, Tamaqua, Wilkes-Barre, and Williamsport. All of these materials were to be part of the Pennsylvania Labor-Industrial Collection in the Harvey A. Andruss Library. While the other parts of the collection have been accessible since the mid-1970s, it is only now that the radical labor publications have been made available.

These publications include pamphlets, brochures, booklets, broadsides, and newsletters written by people who were ardent advocates of labor, communism, and socialism from both the United States and other countries world-wide. The majority of them are original works from the 1920s through the 1960s, although some are reprints from the nineteenth century, including the writings of Karl Max
The current list of publications accessed through this site contains over 900 of the nearly 1000 from the collection, and is arranged alphabetically by author. All of them have been previously catalogued by other libraries in the United States.
List of Radical Labor Publications by Author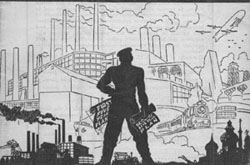 The cover of "On Understanding Soviet Russia" by Corliss Lamont, published by the Friends of the Soviet Union in 1934.

The materials are fragile in nature and must be used in room 320, the University Archives/Special Collections Reading Room, on the 3rd floor of the Harvey A. Andruss Library. Photocopying will be permitted on a case-by case basis, but must be done in the room.
Check back to see if more materials has been added to this site, and it is always advisable to contact the University Archives to ensure it is open before stopping in to see the materials. Hours are posted on the Librar's website in the University Archives section.