Skip to main content
Roger Sanders & Glory in the '80s
Roger Sanders & Glory in the '80s
---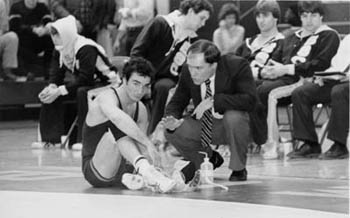 Coach Sanders with some words of advice
Photographs
Roger Sanders Arrives
Roger Sanders being presented with his "Coach of the Year" award, 1979.
---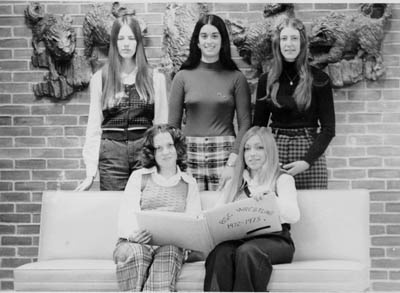 The Wrist-Lockettes Executive Council, 1973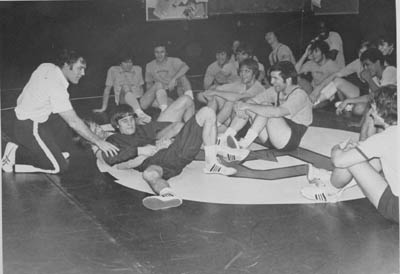 Roger Sanders working with his team.
He was hired as wrestling coach in 1972 and in 21 years compiled a dual meet record of 250 - 104 - 8, for a .702 winning percentage. His teams won 8 PSAC and 2 EWL titles, and he had 2 NCAA Division I National Champions in Floyd Hitchcock and Ricky Bonomo.
Roger Sanders showing how it is done, 1982.
Andruss Library | 570-389-4205 | reference@bloomu.edu
©Copyright Bloomsburg University of Pennsylvania • 400 East Second Street, Bloomsburg PA 17815-1301 • 570.389.4000